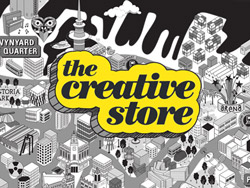 Are you a design thinking, connected visionary with a love of architecture?  Here's your chance to work in a role surrounded by beautiful design, connecting communities of like-minded artists together on this architectural website that connects the dots for architects, suppliers and trades in NZ for home builds.  
You will be involved all strategic ideation alongside the director and manage the growing team – designing and maintaining the website, mobile and app design for this great company. 
This architectural based company creates and informs the wider architectural community about innovations and builds through their content rich website. You will work closely with the CEO/Chief Product Officer, interpreting briefs and managing and directing compelling design solutions. 
You are a born creative and this will come through in everything you do. You live and breathe design thinking, are across global trends and are keen to integrate these into your practice.  You can challenge design, however, are always solutions focused and inspire the team to further growth their design output.
The design team is at the foundation of every project – from new product features and award-winning templates, to advertising campaigns and beyond. They foster an entrepreneurial yet supportive environment – where design defines them, ideas can come from anywhere, and execution is everything. 
You will have a proven ability to take a project from concept to launch with a strong understanding of the process throughout, walk in the customers' shoes and come up with ideas that are relevant and enticing. 
If you would like to be part of this innovative architectural company, where you can combine your creative leadership skills – apply now including your CV and work.
Hana Chadwick at The Creative Store, email Hana@thecreativestore.co.nz or call The Creative Store on (09) 365 1077 for more details. Ref: 24826.
Visit The Creative Store website www.thecreativestore.co.nz to view all our jobs online.