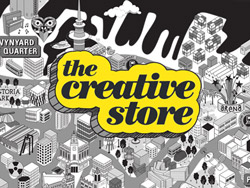 Have you risen through the ranks in the studio of some of the world's leading fashion and beauty brands? Do you adore brands such as Chanel, LVMH, Kering? If yes, we certainly have the role for you!
Our client is a luxe skincare brand based in Sydney, offering a very unique opportunity! They are looking for a Creative Director that will elevate the brand, placing it at the forefront of the industry. You will also help develop a team of world-class creatives here in Sydney, whilst collaborating with their existing international creatives. 
As the liaison between management, the creative and marketing departments – you will bring the below skills to this role:
Confidence to contribute to creative strategy ideation sessions
Ability to elevate the brand within the market, ensure it is envied by their competition
A natural leader and experience briefing and overseeing creative teams across packaging, brand and video content
The need to follow all the latest fashion and beauty trends, and be in the know before anyone else (travel opportunities will be present)
A hunger to continuously learn – this role presents the opportunity to grow your knowledge of design, product and production processes
To qualify for this role, you will bring with you:
A background in working for some of the world's leading fashion and beauty brands
Proven experience as a Creative Director
A passion for all the latest trends
Ability to travel and liaise with international teams
Knowledge of design and video processes
Knowledge of packaging processes
Out of the box ideas
A proven track record for developing luxe brands
If this sounds like the role you have been waiting for, apply now.
Send your CV and work to Stephanie Shone at The Creative Store, email Stephanie@thecreativestore.com.au, or call The Creative Store on (02) 8278 7514 for more details. Ref: 25009.
Visit The Creative Store website www.thecreativestore.co.nz to view all our jobs online.