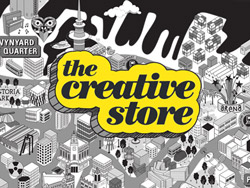 Our client is an advertising agency, who are affiliated with a global technology client. Based on the Northshore, Auckland – this role is for a super sharp, senior level leader to be the first Creative Director to join this team, where you will work in-house on a full-time basis.
This is a wonderful opportunity to join a big-name brand. You are an idea driven Creative Director who is generating exciting ideas to fulfil their clients' briefs and campaigns and leading your team to create exceptional outcomes and engaging layout designs for artwork, campaign, and copy. You will oversee the whole project cycle, from concept to production. You are competent in bringing ideas to life visually, you will also be instrumental in producing illustrative material with artists and photographers, directing development of digital, environmental and design concepts. 
You are an energetic, enthusiastic storyteller who can expand the current offering and move into more localised storytelling, grow the ecommerce area, and build and inspire the team. You come from a design background and will a competitive package on offer. We are looking for an ideas-obsessed person with great attitude and commitment and passion. 
You will own the team. You are innovation-driven and have experience with eCommerce and digital and have experience on large scale digital projects – from a UX background. You must understand how to work with data optimisation. Historically the bulk of the campaigns comes from overseas, there is now a realisation that the messages need to be targeted to NZ audiences.
If you are ready for your next challenge, have all the skills required and would love to work with one of the world's biggest tech companies – apply now.
Send your CV and work to Hana Chadwick at The Creative Store, email hana@thecreativestore.co.nz, or call The Creative Store on (09) 365 1077 for more details.
Visit The Creative Store website www.thecreativestore.co.nz to view all our jobs online.