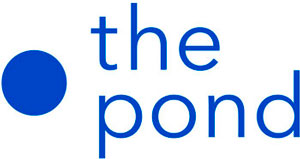 Are you an accomplished Creative Project Manager (or suit) looking to join a boutique Design studio in a full-time contract to Xmas? One with multiple industry design awards and a client list that includes some of NZ's most iconic brands?
Do you have proven experience project experience in design, brand or creative content production? A love for storytelling, creativity, brand and collaboration?
Our client, one of Wellington's leading Design & Brand companies is now looking for a multi-talented project manager (or Senior Account Manager) with a creative style to oversee production and implementation of a large 6 month brand and content project. This is a hands-on role where you will manage briefs from creative conception (creative teams) through production execution.
The successful applicant will be skilled in all aspects of Project Management have excellent communication skills, work to a set schedule and budget, and be proactive. You will be able to prioritise, have a calm and deliberate demeanor within a highly dynamic, fast-paced environment, and be able to provide constructive feedback.
Apply today! Interview Tomorrow! Start Next Week!
The breakdown
We are looking for:
Min 4+ years' working in a 'Creative' Project Management
Inter-Senior level project management and/or client services expertise
Proven results and experience in…
Proficient in all aspects of Project Management or Account Management
Schedule and budget management
Coordinate production resource (internal and external)
Excellent verbal and written communication skills
Highly organised, able to multi-task, and highly proactive
The reward
     $100,000 per annum + benefits
     Flexible working week/s
     Work within a small elite creative production & design team that produces award winning work
Apply today
If this role sounds like you, apply today or email Heather Ware directly on heather@thepond.co.nz or with a brief summary of why you may be interested in this position. Alternatively, you can call Heather Ware on 027 766 3477 for a confidential chat.
About The Pond Recruitment
The Pond is committed to becoming New Zealand's number one specialist recruiter in the Digital & Tech, Creative & Design, and Marketing, Media & Sales sectors. We focus on finding the best candidates in the local and overseas market, that last the distance and help transform our clients' businesses. Established in 2006, The Pond is driven by a dedicated team of experienced recruiters and support team who get results for clients and candidates daily. Our audited placement average is 4.6 years, so the people we place do stick.