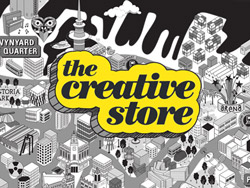 This is an excellent opportunity for a CRM Specialist to join this well-funded start-up, who are on a roll.  This company is in growth mode and with funding secured, they are ready to expand their team – based in Parnell, Auckland.
You will be tasked with overseeing day-to-day consumer relations strategy models against lifetime value, retention, churn, activation, and advocacy programs, along with managing the business's email databases, website optimisation. You will formulate strategies, carry out strategy execution, testing and reporting among all multi-channel communications.
This role plays an active role in the formation of ongoing CRM strategies as well as the departmental calendars that enable the continuous and consistent testing, learning, and optimisation in order to maximise consumers' lifetime value. 
You will be comfortable overseeing the implementation of new CRM campaign management tools inclusive of email service provider integration, frontend integration, and CRM integration, plus oversee direct communications with consumers and plays a leading role in deciding on the CRM platforms, structures, and architecture, in order to guarantee that consumer relations are carried out seamlessly across the business. 
You will live and breathe analytics, conducting post-campaign analytics for the purpose of realising recommendations for future CRM campaigns. Maintaining a strong knowledge and understanding of the current and emerging CRM strategies, trends, and techniques that consistently give the business a lead in consumer acquisition is a must. 
If you are keen to be an essential part of the success of a Kiwi super start-up – apply now.
Send your CV to Ginnaya Turner at The Creative Store, email Ginnaya@thecreativestore.co.nz, or call The Creative Store on (09) 365 1077 for more details.
Visit The Creative Store website www.thecreativestore.co.nz to view all our jobs online.