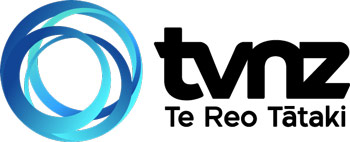 Come and join the Media Business of the Year! Our Commercial Team are on the hunt for a Data Performance Lead.
Te Reo Tātaki (TVNZ) translates to "the leading voice" and our kaupapa (purpose) is to "inspire the conversations of Aotearoa." Each day TVNZ reaches more than two million Kiwis through channels TVNZ 1, 2, DUKE and our digital entertainment platform, TVNZ+, TVNZ's news site 1news.co.nz and our digital news youth brand Re: ensure we connect with people on the issues that matter to them wherever they are.
The opportunity – Te tūranga
In this brand-new role as Data Performance Lead reporting to Programmatic Manager, you will be responsible for taking the lead on Customer Data Platform (CDP) interface and reporting at TVNZ, ensuring platforms are optimized to deliver the data strategy as laid out by the GM Digital and Programmatic Manager. By providing insights using data to tell a story and identify commercial opportunities.  You will be leading programmatic data processes at TVNZ, ensuring platforms and other tools are optimized to deliver the programmatic sales strategy. This includes continually exploring ways to improve ease of trade, campaign management and measurement/reporting for internal and external stakeholders.
What we're looking for – Tā mātou e kimi nei
Are you naturally curious and a drive to learn?
To be successful in this role, you will
Solid experience in programmatic with familiarity with relevant publisher tools including Google Ad Manager.
Practical experience using a DMP/CDP is preferrable.
A good understanding of the NZ media market & competitors.
An understanding of clients marketing, data and advertising strategies
Strong knowledge of programmatic advertising's place in the NZ media market
A genuine interest in digital, particularly around technology, data and digital media
Understanding of the digital media landscape and the role of programmatic within it, and how it fits with and complements traditional media.
Understanding of data and how it is used in digital advertising.
Ability to build relationships and rapport quickly at all levels.
Analytical skills to interpret and use data.
Strong communication skills, both written and oral.
Dedicated to providing the highest product and services, which meet the needs and requirements of internal and external customers.
Manages time and resources effectively.
Able to work under pressure and meet deadlines.
Attention to detail, good proof-reading skills.
Working at TVNZ – Te mahi ki Te Reo Tātaki
A vibrant culture where we celebrate our content and our successes, and where we're encouraged to continue learning and growing our careers
A $350 up front allowance to contribute to home office set up expenses
Comprehensive parental leave – topping up the Government's offering to 6 months at full pay, as well as 6 weeks working at 80% of your normal time at full pay when you return to work, plus 4 week's paid leave and an optional extra 2 week's unpaid for partners
Lifestyle Leave – the option to buy an extra week or two of leave annually if you want it, to take leave without pay if circumstances allow, or to cash up leave if you've got more than you need.
A $350 annual wellbeing allowance, discounted Southern Cross health insurance, free flu shots, and access to a confidential support, guidance and counselling service.
Superannuation covered – with employee contributions matched up to 5% of salary.
Hauora Leave – A bonus 5thweek off annually to find your balance and focus on you – whether that's by connecting with whānau, taking time for yourself, or escaping the everyday.
A new Broadband and Mobile benefit offer so you'll be able to work from anywhere and be free to stream and binge watch with no limits.
If you would like to find out more about this amazing opportunity, please feel free to call our Head of Talent Acquisitions, Philly Irvine, mobile 021 564 691, she loves to chat about new careers.
---