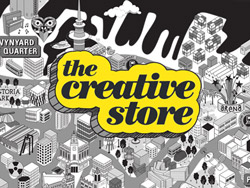 Are you a design thinking, digital and ecommerce professional looking to join a new and progressive online retail offering?
Our client is looking for a Design Director with online  and web experience, UX experience, and mobile and app design experience. You will preferably have online experience in ecommerce / retail and will need to have strength of personality to back your design decisions and justify design decisions are correct. 
You have experience in brand identity and the evolution of current brand guidelines (and guardianship of outputs to the guidelines) and can develop the campaign look and feel.
You will work on the creation of banners / buttons / widgets  and work with inhouse UX team and inhouse developers doing the site design. Work will also include email campaign / template design, 2D print work, ATL look and feel and some video assets – you will also have  the ability to manage a team of 5/6 people.
If you would like to bring your retail knowledge, digital smarts and leadership together in your next role then this is it– apply now including your CV and work.
Hana Chadwick at The Creative Store, email Hana@thecreativestore.co.nz or call The Creative Store on (09) 365 1077 for more details. Ref:25828.
Visit The Creative Store website www.thecreativestore.co.nz to view all our jobs online.