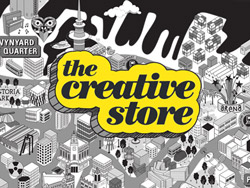 Our client is a multinational agency, with offices in Auckland and Wellington. They are famous for producing hard-hitting, effective work and providing their high profile clients with innovative award-winning campaigns.  They are looking for a Digital Account Director to join their Media team. 
With 5+ years in a similar role, ideally in a full service agency, the purpose of this role is to execute digital media strategy by planning creative and effective campaigns; to oversee the buying & trafficking of all media as per the scheduled campaign requirements.
As the day to day client relationship digital lead across portfolio, you will be the person the Digital Marketing Manager calls first, responsible for client deliverables across specialist digital disciplines, and help the team to build in-depth understanding of clients' business, their marketing challenges and their expectations. 
You will be up to date on Media Market information, lead data driven planning, monitor live actively and analyst campaign performance. As a lead in the team, you will take an active role in junior team members growth, and have an eye on opportunities to grow the business through new pitches. 
You are proactive, intuitive and fiercely detail-oriented and can confidentiality build relationships with internal stakeholders and external clients and suppliers. This is a highly collaborative team, and you will be a natural team player with the ability to take direction from peers. 
If you are looking for a role where you can bring your whole self, and work across a wide range of digital projects in an organisation that truly champions work-life balance and a flexible working environment – this is the job for you – apply now.
Send your CV to Ginnaya Turner at The Creative Store, email Ginnaya@thecreativestore.co.nz, or call The Creative Store on (09) 365 1077 for more details.
Visit The Creative Store website www.thecreativestore.co.nz to view all our jobs online.