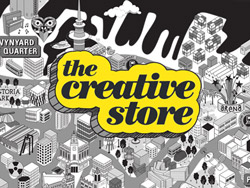 Have you been looking to share your smarts with one of New Zealand's' top telco providers? 
Our client is looking for a superstar digital analyst to join their team, located in Newmarket, Auckland.
The purpose of this role is to review digital channel effectiveness through the use of web analytics and other analytical tools. This includes – monitoring user behaviour, analyse and interpret findings, produce usage reports and provide recommendations for improving digital channel effectiveness with the outcome to improve the customer online experience and drive the increased utilisation of digital channels.
You will hold a relevant tertiary qualification, ideally in IT or e-commerce, with 3+ years of web analytics, including knowledge of Google Analytics/Adobe Analytics/Firebase. You will have advanced knowledge of web metrics and ecommerce optimisation measures and techniques, tagging best practices and advanced JavaScript knowledge. 
You will have exceptional data driven storytelling skills and the ability to translate complex data into actionable insights that's relevant to the business. Excellent verbal and written communication skills, including the capacity to influence and negotiate, along with working knowledge of marketing and communication concepts and how they apply to digital, and working knowledge of digital media channels, design and development, UX, CMS platforms, social media, mobile, email, and CRM will ensure you have the skills to deliver. 
Strong organisational skills and a creative approach to problem solving are a must.  If you tick all the boxes – we would love to hear from you.
Send your CV to Ginnaya Turner at The Creative Store, email Ginnaya@thecreativestore.co.nz, or call The Creative Store on (09) 365 1077 for more details.
Visit The Creative Store website www.thecreativestore.co.nz to view all our jobs online.