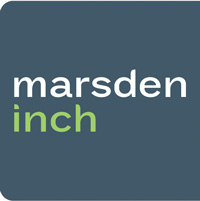 One of, if not the country's quickest growing digital video marketing agency, is in urgent need of an experienced digi-person, to lead and manage their burgeoning digi-department.
Working with big, well recognised brands, responsibilities cover all aspects of digital/online strategy development, execution, analysis and reporting, on all client activities – strong digital analytical skills underpin your day-to-day, and an innate ability to drive insights and actions from data is essential.
We're looking for someone ready to roll up their sleeves, with a just-get-on-with-it attitude, with at least 3 years proven experience in this dynamic sector. A full JD is available to appropriate sleeve-rollers, so call today if you're up for it. 
Contact Details
Name: Jeneal Rohrback +64 (0)21 657 821
Email: jeneal@marsdeninch.co.nz
Visit Marsden Inch website www.marsdeninch.co.nz to view all our jobs online.
---