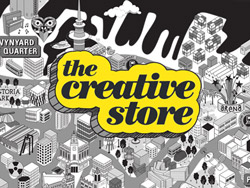 Our client is an inbound marketing agency, creating and implementing end-to-end digital strategies for high-LTV clients. They are looking for a Digital Marketing Account Manager to join their passionate and engaged team. 
This role exists to further increase capacity to create and implement digital strategies for their clients. Some of these are done as a one-off projects, but most are part of an ongoing retainer approach.
The ideal candidate will have an understanding of digital marketing holistically (primarily paid social/SEO/SEM/organic social), strong analytics and reporting skills and ideally knowledge in implementing Facebook ads or content writing. Great interpersonal skills and general marketing/business acumen is required, in order to make valid marketing suggestions to their clients.
You will have full access to inhouse specialists within Facebook ads, SEO, SEM, content creation, web development and CRO etc to forge end-to-end campaigns and deliver strong results.
Ideally you will be looking for a part-time role with between 20-30 hours per week depending on your availability – however they are open to considering full time candidates. Partial remote work can be considered.
Send your CV to Ginnaya Turner at The Creative Store, email Ginnaya@thecreativestore.co.nz, or call The Creative Store on (09) 365 1077 for more details. Reference #27097.
Visit The Creative Store website www.thecreativestore.co.nz to view all our jobs online.