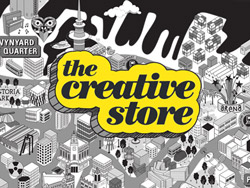 Our client is a digital first creative agency, recently established, they are the new kids on the block and are growing fast.
They now need a Digital Marketing Specialist to join their growing team. Reporting directly to the Digital Director and working closely with the small high-performing team — you will plan, implement and optimise a range of digital marketing initiatives across paid both SEM and SMM campaigns, as well as some general marketing and social media activity.
It is a great opportunity to be one of the integral early members of a fast growing creative agency, built on digital foundations — so no two days will look the same! You will spend most of your time working across a number client's digital marketing facets — with the majority of our digital clientele focused on B2B lead gen and B2C customer acquisition. You can definitely expect to see tangible results and outcomes for the work you do.
The right candidate for this role will have 3-5 years digital marketing experience, ideally in an agency environment. You will be someone that is a self-driven, natural problem solver, has good communication skills and participates in shaping an amazing team culture.
Being one of the team's early digital marketing experts, there is no glass ceiling for professional development & growth into a leadership role — if all things digital, ads & lead-gen sit well with you.
If this sounds like the role you have been waiting for, we would love to hear from you – apply now. 
Send your CV to Ginnaya Turner at The Creative Store, email Ginnaya@thecreativestore.co.nz, or call The Creative Store on (09) 365 1077 for more details.
Visit The Creative Store website www.thecreativestore.co.nz to view all our jobs online.