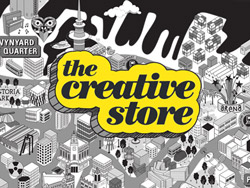 Our client is a globally recognised and award-winning advertising agency who create original and compelling content for their clients. They are looking for a Digital Producer to join their team in central Auckland. 
With 3+ years of agency experience in a similar role, you will have delivered large scale websites, be very technical, a super star with clients and write excellent project documentation. 
The work will be almost exclusively website project management – projects could be anything from looking after campaign landing pages to working on the website of one of their biggest clients, which gets around 1 million visitors per month. 
They are looking for someone who can hit the ground running, is comfortable in a client-facing role and can pick up and run projects on their own (with support where needed of course). 
With a passion for great ideas, you will be digitally minded and able to work collaboratively, building relationships across multiple departments and external clients. 
If you would love to join a global agency and have the skillset to hit the ground running – apply now.
Send your CV to Ginnaya Turner at The Creative Store, email Ginnaya@thecreativestore.co.nz, or call The Creative Store on (09) 365 1077 for more details. Ref: 24832.
Visit The Creative Store website www.thecreativestore.co.nz to view all our jobs online.