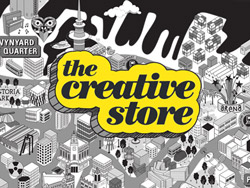 Our client is a globally affiliated award-winning central Auckland agency, known for bucking convention and challenging the norms of the industry. They are looking for a Digital Leader/Senior Producer to join their team.
As the Digital Leader/Senior Producer, you will live and breathe digital, staying up to speed with the ever-evolving digital landscape. The ultimate responsibility of digital delivery across all clients is yours to own, and yours to grow, driving this as a profitable business unit. You will be the contact point person for digital projects, and an active contributor to digital strategy. 
Leading your team on interactive projects from kick-off to delivery, your project management skills will be world class, scoping, tracking, delivery – always on time, on budget, and on brief.  
You will have 6+ years' in a similar role, with experience across a range of project management tools and software, ideally with an Agile approach. High level design-led digital thinking combined with a commercial sensibility and an ability to put yourself into a clients' business to best understand their needs, will put you ahead of the pack. 
Prior experience with web builds, digital ad production, and data/analytics software is ideal, along with stakeholder management, pitching and negotiation skill.
This is a super opportunity to own and grow one of the best digital departments in town – Send your CV to Ginnaya Turner at The Creative Store, email Ginnaya@thecreativestore.co.nz, or call The Creative Store on (09) 365 1077 for more details. Ref: 21359.
Visit The Creative Store website www.thecreativestore.co.nz to view all our jobs online.