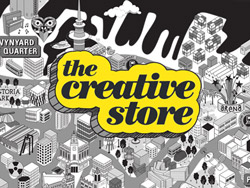 Are you a Digital Project Manager, who would love the opportunity to join a digitally led boutique agency?  
Our client is centrally located in Freeman's Bay, Auckland. This role will see you working with a passionate and growing team of 12, this is a key role for the agency. With 6+ year proven experience in a similar environment, including working experience with Waterfall and ideally Scrum/Agile methodologies. This role will include the management of multiple projects and deadlines, overseeing budgets and timelines and able to estimate projects and tasks and be able to translate technical requirements to clients.
Working with a collaborative and cross functional team, you will have excellent communication skills, and your client management skills will be 2nd to none. Previous experience overseeing developers is a must, and a passion to support the growth of your team. 
This is a small, easy going team. Culture fit will be essential, as is the willingness to roll your sleeves up and help out when and where required. 
If this sounds like the perfect next step for you – apply now.
Send your CV to Ginnaya Turner at The Creative Store, email Ginnaya@thecreativestore.co.nz, or call The Creative Store on (09) 365 1077 for more details. Ref: 26898.
Visit The Creative Store website www.thecreativestore.co.nz to view all our jobs online.