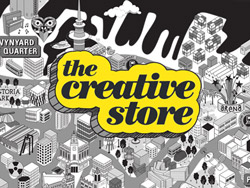 Our client is a full-service digital studio, that sits within a fully integrated and independent central Auckland advertising agency. You will be surrounded by talented and passionate industry specialists.  
They are looking for a Digital Project Manager for a maternity leave cover.  This is expected to be for 4 – 5months +. 
This role will be responsible for managing interactive and digital projects from inception through to completion. You will have the ability to coordinate the efforts of cross functional teams and prioritise project tasks with a firm understanding of interactive best practices and be confident in delivering sophisticated technical solutions.
As a part of the core digital team who create high quality websites apps and social campaigns across a wide range of industries, you will thrive on problem solving and collaboration and be driven to deliver great work on time and on budget.
You will have a working knowledge of web technologies from CMS platforms to UX, responsive design and HTML, CSS, JavaScript and PHP, and with project management tools such as Harvest and Google Docs Sheets.
This is a great opportunity to work with a great agency – get in touch if this digital role has your name on it. 
Send your CV to Ginnaya Turner at The Creative Store, email Ginnaya@thecreativestore.co.nz, or call The Creative Store on (09) 365 1077 for more details.
Visit The Creative Store website www.thecreativestore.co.nz to view all our jobs online.