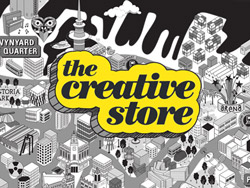 Our client is a fast-growing digital agency in central Auckland.  They are looking for an intermediate Digital Project Manager to join their team. 
You will have 2+ years' experience in a similar role, ideally in an agency environment. A love for systems and processes will be what gets your out of bed in the morning, you will live and breathe timelines and budgets. You will have a holistic view of the business, be able to see how all parts impact the whole – always with the customers experience in mind. 
This is a client facing role, you will be confident pitching, presenting and negotiating. Prior experience in ecommerce and SaaS projects is preferred. 
This is a young, bright, driven team, with a collaborative and flexible working culture. The ideal candidate will be a strong communicator, keen to actively engage in and contribute to a flourishing culture – making the most of the opportunities for progression as the company continues to grow. 
Send your CV to Ginnaya Turner at The Creative Store – email ginnaya@thecreativestore.co.nz or for further information call The Creative Store on (09) 365 1077. Reference #27098.
Visit The Creative Store website www.thecreativestore.co.nz to view all our jobs online.