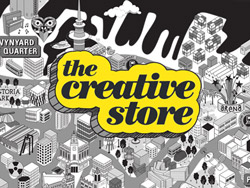 Our client is a well-established digital design agency.  They manage design and digital projects from conception and design through to development and implementation. 
The role will see you leading and collaborating with creative, strategy and engineering teams to produce amazing digital design. You'll facilitate teams happily take, responsibility, seek consensus and make decisions, allowing you to find solutions quickly and with confidence. You will be energetic and driven and have experience in creating large and small scale user-centred digital experiences, and have a track record of successfully working in collaborative teams.
You will be someone who is committed to being deeply involved in the owndership of projects, someone who clients like, trust, respect and who is invested in the client's success. There is a certain amount of Account Management within the role where you will develop strong and trust-based relationships through your proven delivery experience, knowledge and great communication skills.
This role will include maintaining the quality of websites and managing and delivering on service level agreements including schedules, budgets, assets and scope.  You will be hands-on, a holistic thinker and problem solver with the ability to lead a team, with great interpersonal skills, who is able to communicate with clarity and, at times, under pressure
Experience with Agile, or in an iterative environment would be beneficial, a thorough understanding of website and application design, development and deployment is essential as is experience with design and UX projects. 
You will be joining a talented, passionate and hard-working team who enjoy the benefits of a fun and flexible environment.
If this sounds like your ideal next step, apply now.
Send your CV to Ginnaya Turner at The Creative Store, email Ginnaya@thecreativestore.co.nz or call The Creative Store on (09) 365 1077 for more details.
Visit The Creative Store website www.thecreativestore.co.nz to view all our jobs online.