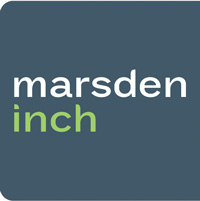 Working on one of the largest Beauty brands in NZ, this Senior Media Planning role will see you working at one of the most diverse and progressive media agency groups in Auckland. Depending on your level of experience… you will need at least 5 years planning experience, ideally across international clients with an understanding as to how they work…  the position title will be Business Manager or Senior Business Manager.
The key to the role will be the opportunity for growth and progression at one of NZ's fastest growing agency groups working on a sophisticated media client with a strong brand portfolio. You will be located in the city fringe in modern, bright offices and enjoying the advantages that a major agency can bring to your clients via strong digital, performance media and trading units within the group.
This is a 'beauty' of a position… call us now to set up a time for a chat.
Contact Details
Name: Barry Williamson +64 (0)21 984 114
Email: barry@marsdeninch.co.nz
Visit Marsden Inch website www.marsdeninch.co.nz to view all our jobs online.
---