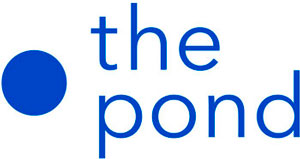 Interested in the world of children's fashion? Have experience working in the exciting and fast-paced world of ecommerce and retail? Looking for a 12-month contract? 
This is the perfect opportunity for a talented up n' coming marketer looking to work with an iconic NZ children's fashion brand!
On behalf of our Auckland-based client, The Pond Recruitment Agency is looking for a talented and passionate Ecommerce Coordinator with at least 2 years experience to cover a 12-month maternity cover with a well-known Kiwi business.
You'll be self-motivated, organised, ecommerce, and marketing-minded with related industry experience. You'll be able to juggle multiple tasks and have a great eye for detail, and be able to make digital and web content pop to optimise the online experience and drive sales!
Day to day this will involve delivering engaging online experiences through content for various digital channels. You will manage the execution of the ecommerce and marketing promotional calendar, plan campaign content across email, social, and paid search channels, optimise campaign landing pages, and copywrite website assets and promotional emails, ensuring an innovative and best-in-class approach to EDM comms to local and global audiences.
Ultimately you'll be responsible for delivering a seamless ecommerce experience for new and existing customers, knowing which levers to pull to optimise the online experience and convert sales.
Sound like you? APPLY TODAY!
The breakdown
We are looking for an Ecommerce Coordinator experienced in:
With 2+ years of relevant experience in digital and ecommerce marketing
Retail experience is advantageous
Some key responsibilities are:
Manage the execution of the ecommerce and marketing promotional calendar
Work with external agencies to set social strategy, including digital channels, content, ad formats, and targeting
Deliver a positive brand experience and drive experience and drive conversions through optimised content
Build and optimise campaign landing pages
Copywrite website assets and promotional emails
Plan and schedule a high-level campaign email marketing calendar
Analyse website user engagement and campaign performance to inform future decisions
Ensure the timely delivery of assets, products, and campaign launches
Are you someone who is…
Focused and has great attention to detail
A self-starter & focused multitasker
A balanced blend of strategic and hands-on style
Innovative and creative when solving problems
Positive, friendly, and motivated in your approach
The reward
Great Junior Salary of $60k – $70k depending on experience
Be part of an iconic NZ children's fashion brand with a global audience
Apply today
If this role sounds like you, apply today with a brief summary of why you may be interested in this position.
About The Pond
The Pond is committed to becoming New Zealand's number one specialist recruiter in the Digital & Tech, Creative & Design, and Marketing & Sales sectors. We focus on finding the best candidates in the local and overseas market, that last the distance and help transform our clients' businesses. Established in 2006, The Pond is driven by a dedicated team of experienced recruiters and support team who get results for clients daily. Our audited placement average is 4.6 years, so the people we place do stick.