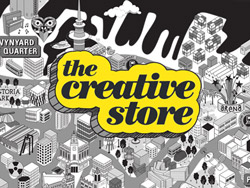 We have a number of freelance / contract roles open across all levels of client service, including account manager, senior account managers, account directors, and project managers.
These roles include well regarded inner city agencies, working on key clients. Prior experience in an agency client service role is a must, as well as the ability to hit the ground running, get up to speed quickly on the client requirements, and integrate well into the team. 
Assignments from 4 weeks to 3 months. ASAP start. 
If you are an experience freelancer, looking to test the waters of freelance life or simply bridging the gap while looking for the perfect permanent role, get in touch with us now. 
Send your CV and work examples to Jade Sumner at The Creative Store, email 
Visit The Creative Store website www.thecreativestore.co.nz to view all our jobs online.