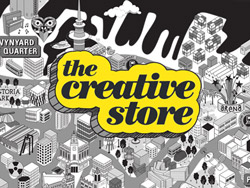 Our client is a highly regarded agency group with international affiliation. Located in the heart of Auckland city, with a focus across Creative, Media and Data, they are looking for a General Manager to work with one of their key clients in the financial sector. 
This is a newly created integrated leadership role, delivering unrivalled levels of client partnership with the client.  It requires someone with strong leadership credentials and experience of and passion for leading integrated delivery, able to collaborate effectively with both advertising, media and other specialist disciplines not just focus on the delivery of traditional creative client service and advertising output. 
This will be a challenging leadership role for someone hungry to be part of something new in the market, working on the agency's biggest and arguably most ambitious client.
The person in this role will play a key role shaping and leading the implementation of integrated strategy, services and work.
This is a great opportunity to join a renowned agency. If this sounds like your perfect next step – register your interest now. 
Send your CV to Ginnaya Turner at The Creative Store, email Ginnaya@thecreativestore.co.nz, or call The Creative Store on (09) 365 1077 for more details. Reference #28144.
Visit The Creative Store website www.thecreativestore.co.nz to view all our jobs online.