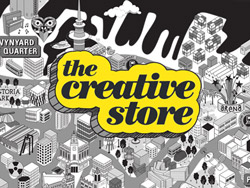 Our client is a market-leading global luxury appliance company, at the forefront of design and innovation. This is an opportunity to join their in-house agency, based in the Marketing Team, where their office and studio are located in South Auckland. This is a team who take a collaborative approach and have a working environment where all ideas are heard, evaluated, and tested against their leading goal – which is to be the world's most human-centered appliance brand.
Lead and implement the strategy to grow this brand to be the number one luxury appliance
brand globally through effective engagement with Specifier, Designer and Architect communities
in all markets, increasing the market share and delivering profitable growth in both the short and long term.
With you, will be a team of people that are genuinely passionate about the work they do and take pride in enhancing the brand awareness on a global stage. This exciting and varied leadership opportunity sits within the Global Marketing team and collaborates strongly with Brand and all markets across Australasia, North America, Asia, and UK/Europe.
About our Client:
Our client has been at the forefront of innovation in home appliances for close to 90 years. They are renowned for their commitment to design excellence, user-centered innovation, and sustainable practices. Their luxury appliances are designed and engineered to seamlessly integrate into people's lives, bringing moments of delight through intuitive functionality and luxury aesthetics.
The Role:
The Global Design Engagement Lead is primarily responsible for leading the development of all brands across global Specifier, Designer & Architecture (SDA) marketing and engagement direction – strategy and delivery. 
In this highly cross functional role, you will closely partner with the global Design Development Managers (DDMs) and provide support to drive consistent engagement and communication.
In this capacity you will also be responsible for the operational performance of the Experience Centres globally; developing, implementing, and evolving global best practice in each location, and supporting all markets to build, lead, and develops high performing teams representing the highest of standards for brand experience.
As a creative thinker with a result orientated mindset, you will effectively lead your team through project plans with a process-driven approach, with active collaboration from key stakeholders globally to deliver executional excellence and timely outcomes.
That's the role, so who are you?
You will be a forward focused thinker with impeccable design sensitivities. With a proven background in a Senior Marketing or Leadership in a Studio Management role within the correct sector of Architecture, and with undoubted credibility amongst your peers. Demonstrating a track record of successfully executing marketing strategies that influenced brand position, market share and profitable growth (ideally within a large global organisation and working on premium brands).
This role has a big focus on delivery, it requires someone with an expert knowledge of the design journey from concept design through to project completion, and experience partnering with and influencing the Specifier, Designer & Architecture/ Builder industry.
You will be a people person, adept in leading, guiding and mentoring your team members and cross functional departments. To be successful you will need energy to take ownership, demonstrate thought leadership and to articulate the brand vision. Equally important is the right attitude.
If you are an operational guru with marketing and design in your background, then we want to hear from you.
If this sounds like the right next step in your career, get in touch. 
Send your CV and work to Hana Chadwick at The Creative Store – email hana@thecreativestore.co.nz or for further information call The Creative Store on (09) 365 1077.
Visit The Creative Store website www.thecreativestore.co.nz to view all our jobs online.