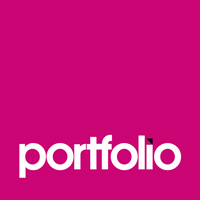 Our client is a truly iconic New Zealand brand who are market leaders in premium appliance design and manufacturing. They are experiencing exponential growth and with no signs of slowing are looking to expand their team. They are searching for a high-calibre Global Marketing Lead to take the reins of their Specifier, Designer and Architecture (SDA) partnerships and to continue their trajectory of growth across global targets.
This role leads the Design Development Managers (DDM) on how to best execute on the strategic direction of the business, across the brands, within each SDA market. You will be responsible for building a high performing global team, including project planning, management and reporting.
You'll be:
Identifying key SDA/builders/developers within each market.
Leading engagement and nurturing strategy – CRM management, call cycle, data sources activation.
Providing excellent in trade resources and support.
Providing DDM tool kits and messaging.
Developing a deep understanding of the SDA strategy and influences across each market.
Identifying and developing strong and productive relationships with external industry bodies and marketing agents to support the delivery of the SDA strategy.
Ensuring brand standards are adhered to and activity directly contributes to meeting overall business objectives.
Understanding and seeking out areas for improvement to ensure success.
Ensuring each market's activities comply with country and federal regulations, laws and governing bodies.
Candidates for this role will need:
Proven leadership at a senior marketing level (5+ years), with a track record of successfully executing marketing strategies that influence market share and profitable growth.
An appetite to fully immerse themselves in the business and hit the ground running.
This is a Senior role that has frequent engagement with the company CEO. There are significant opportunities for career progression. You will be supported with the company leadership programme and mentorship programmes.
The role is based in East Tamaki, Auckland.
If you have proven and relevant experience at senior level, please apply now.