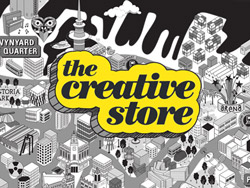 Our client, a small and friendly design agency in Takapuna, Auckland are looking for an intermediate Graphic Designer who is ready to join this established team, where you will work across a variety of brand and packaging projects.
You will have 4+ years' experience in a design agency or advertising agency background, you must have English as your first language and possess strong conceptual ideas, good attention to detail, and crafting skills.  You will be passionate about design and ideally have an agency background, along with an enthusiastic attitude and friendly inclusive personality. 
You can comfortably work under pressure and take direction well – this role will be directly mentored by the senior packaging designer. You will be a confident and articulate communicator – as this role is client facing. 
If you are looking to take your design experience to the next level, come and join this creative and friendly studio with a family environment, located near Takapuna beach. 
Send your CV and work to Hana Chadwick at The Creative Store, email hana@thecreativestore.co.nz, or call The Creative Store on (09) 365 1077 for more details. Ref: 24825.
Visit The Creative Store website www.thecreativestore.co.nz to view all our jobs online.