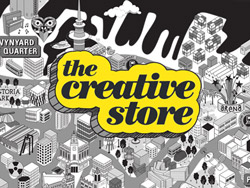 Our client is an award-winning design agency based in Drury, South Auckland. If you are south of the city, Hamilton or even Tauranga and have been waiting for a tight-knit agency to join – then this is your opportunity.
Don't let their location take away from the fact they create high-end collateral for premium brands. You will join a fabulous team of 4 other designers, working on some seriously high credential clients, along with a great range of architectural clients, interior finishing's and trade suppliers – producing beautiful brochures, range catalogues and rebranding projects with a minimalist aesthetic.
You will have plenty of experience with branding, have great illustration skills and a healthy attitude. In this role you will enjoy the freedom and ownership of your jobs – you aren't a process driven designer.  
You will have the confidence to question, not err on the safe side with briefs and enjoy putting design disruption into practice. You will be a can-do type of designer who will happily jump on any brief. There are great opportunities to work on photo shoots, art directing, working with imagery and you will be happy to be client facing.
This agency rates the cultural fit ahead of everything else – obviously you will be an amazing designer, with a great sense of humour, emotional maturity and be open, curious and able to challenge briefs to get the best for your clients. You will have a high level of experience with Adobe CC, be an Indesign guru and very happy to learn any additional programmes required.
If you are looking for a lovely new work family to join, who live and breathe design, where you will be exposed to many aspects of the visual design world – we would love to hear from you, apply now.
Send your CV and work to Hana Chadwick at The Creative Store, email hana@thecreativestore.co.nz or call The Creative Store on (09) 365 1077 for more details. Ref: 24986.
Visit The Creative Store website www.thecreativestore.co.nz to view all our jobs online.