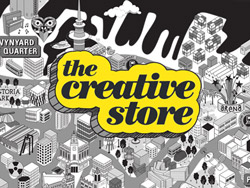 Our client is an independent strategic and creative consultancy located in central Auckland, with big growth plans. They are stepping it up into an integrated offering and need a Group Account Director with proven integrated agency experience to help mould the new direction. 
The role of Group Account Director is about connecting the team together while driving a commercial result. This is achieved by demonstrating a buttoned-down approach to people, project and financial management. 
With 10+ years in an integrated environment, and a comprehensive understanding across the full spectrum of strategy, design, creative, digital and production, you will be able to put structure around the growth plans, while being able to feed into and evolve the plan as the business moves forward. 
Starting from their current small roots, you will be happy to get your hands dirty, while having an eye on what needs to be considered as the team expands. Culture is immensely important to this agency; you will be a proud ambassador in both internal and external relationships, staying true to their values, including respect, curiosity, taking ownership and relentless positivity. 
This is a unique opportunity to be involved in a future success story from the ground up, with all the benefits that seeing a business through a growth phase will deliver. Apply now.
Send your CV to Ginnaya Turner at The Creative Store, email Ginnaya@thecreativestore.co.nz, or call The Creative Store on (09) 365 1077 for more details. Reference #28309.
Visit The Creative Store website www.thecreativestore.co.nz to view all our jobs online.