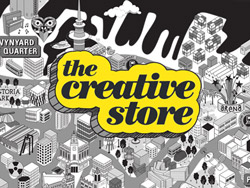 Located in the heart of Auckland city, this full-service agency is looking for a Group Account Director to lead one of their key clients in the education sector, alongside other clients.
With prior experience in a similar role, you will naturally able to manage complexity within client organisation involving multiple client groups, in developing communications for both central marketing and individual faculties. 
You will be:
Buttoned-down, with great project management skills to ensure delivery of multiple projects concurrently
Strategically able to differentiate between brand building, and lead generation campaigns, across undergraduate and postgraduate audiences, both domestic and international

 

Be a natural ally to client team negotiating input and approvals from diverse stakeholders across the clients' business
This role currently oversees a small client service team with expected growth. Your leadership skills will be second to none, as you actively support and develop your team to deliver to the agency's requirements now and in to the future.
This is a key role in an evolving business, that you can be an integral part of.
Send your CV and work examples to Ginnaya Turner at The Creative Store, email Ginnaya@thecreativestore.co.nz, or call The Creative Store on (09) 365 1077 for more details. Ref: 21110.
Visit The Creative Store website www.thecreativestore.co.nz to view all our jobs online.