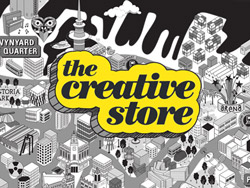 Our client is a highly regarded agency group with international affiliation. Located in the heart of Auckland city, with a focus across creative, media and data, they are looking for a Group Business Director to join their media team, on a 6 month mat leave contract.  
Working solely on a highly visible iconic Kiwi account, with a high performing and collaborative team around you, you will naturally have strong leadership skills and will be a key contributor to the overall performance of the agency. In addition to providing world class client service and media planning and execution, you will be supporting wider new business pitches as well to build their portfolio of clients.
The ideal candidate will have at least 10 years' experience within Media industry – background in planning, buying, client servicing roles will serve you well, with experience working within a Media/Creative Agency or similar environment. You will have an ability to break down business problems, build rapport, solve problems and present back solutions to clients and internal teams.
You will be comfortable using media tools/platforms such as Roy Morgan and Nielsen and have strong financial acumen and negotiation skills. 
This is a team that is pursuing growth and building creative reputation – making this an exciting time to join the business. If this sounds like your perfect next step – register your interest now. 
Send your CV to Ginnaya Turner at The Creative Store, email Ginnaya@thecreativestore.co.nz, or call The Creative Store on (09) 365 1077 for more details.
Visit The Creative Store website www.thecreativestore.co.nz to view all our jobs online.