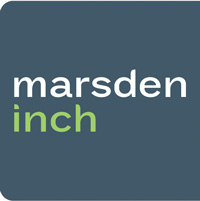 This fast growing company needs a Senior Marketing Executive with 5-7 years' extensive experience. You'll be working with a passionate Marketing team and alongside the Marketing Manager. 
Your people skills and caring side is a given,  but you'll need to have business savvy and strategically clever as well. Rolling up your sleeves and getting down to the practical side is something you enjoy. It's a fast paced role so thinking on your feet will be a real bonus.
You'll be at the hub of creating and delivering marketing plans and campaigns. Direct marketing, event planning and digital are just a few of the things you'll be involved in. Travel to Christchurch 3 days a month is also part of the role.  If you'd care to call us, we'll put you in touch.
Contact Details
Name: Jeneal Rohrback +64 (0)21 657 821
Email: jeneal@marsdeninch.co.nz
---