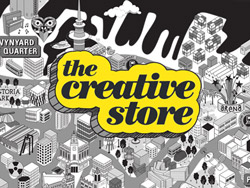 This is an excellent opportunity for a Marketing Manager to join this well-funded start-up, who are on a roll.  This company is in growth mode and with funding secured, they are ready to make a key hire, where you will join their team of 8 based in Parnell, Auckland.
You will love the passion and chaos of a start-up, and are a completely autonomous, self-starter. It is paramount to this role that you have the right attitude, creative, entrepreneurial, positive. You will be excited at the opportunity and ready to jump in and see this SAAS based software launched. 
Focused on growth via great marketing strategy, you will oversee marketing campaigns, strategic partnerships, customer retention, social media and online presence. Passionate about the customer journey, you will identify and meet future needs. 
An understanding of the Saas business model is essential. You will be data driven, with a grasp of organise and paid growth, an eye for opportunity, and the ability to be strategic and hands on as required. Interest in / experience with photography is preferred. 
If you love achieving, growing a brand and tech / software is a passion – apply now.
Send your CV to Ginnaya Turner at The Creative Store, email Ginnaya@thecreativestore.co.nz, or call The Creative Store on (09) 365 1077 for more details.
Visit The Creative Store website www.thecreativestore.co.nz to view all our jobs online.