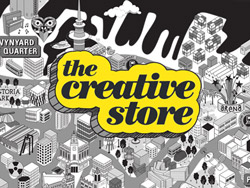 Our client is a highly regarded agency group with international affiliation. Located in the heart of Auckland city, with a focus across Creative, Media and Data, they are looking for a Head of Strategy to join their senior leadership team.
Reporting to the Chief Commercial Officer, this role has the responsibility and accountability for overseeing strategic output for the group, providing strategic direction, and influencing change and collaboration across organisational boundaries.
The purpose of this role is to lead, design and develop a comprehensive integrated strategic planning function and approach, that delivers on their vision to accelerate customer growth for clients through end-to-end solutions.
The right candidate for this role will have strong business and commercial acumen with an entrepreneurial mindset; Significant knowledge of communications and experience planning and research methodologies; Able to identify key market and consumer trends; The ability to generate big ideas and understand how to deliver through and with others in a way that motivates and drives high performance.
You will have a recognised track record of developing strategies that deliver substantial new business growth, be digitally savvy and experienced, with a passion for new technology and skilled in leading high profile new business.
This is a great opportunity to join a renowned agency. If this sounds like your perfect next step – register your interest now.
Send your CV to Ginnaya Turner at The Creative Store, email Ginnaya@thecreativestore.co.nz, or call The Creative Store on (09) 365 1077 for more details.
Reference #29607
Visit The Creative Store website www.thecreativestore.co.nz to view all our jobs online.