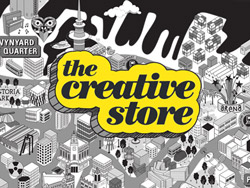 Our client is an exciting global design firm, located in the heart of Auckland City – they are on the hunt for a Graphic Designer to join their high performing team.  This is a rare opening in their design team.
You will bring with you 2-5 years' experience. You will have impeccable communications skills, an amazing eye for detail, along with an agile mindset.  Juggling projects whilst keeping on top of the day-to-day tasks is second nature to you.
On a day to day you will be responsible for designing marketing collateral, key business projects and developing videos for proposals and branded video content. As part of the marketing team, you will also be responsible for training marketing staff on how to use templates, presentations and graphic materials. 
You are high performing, have advanced knowledge of Adobe Creative Suite and Microsoft Office as well as experience working with digital, interactive graphic design, corporate identity and branding, photography, videography and print production. 
This is an energetic and fast-paced environment – with an open, collaborative culture built on talent and experience. 
If you are looking for a role where you get to stretch your skills – we would love to hear from you. 
Send your CV to Hana Chadwick at The Creative Store, email Hana@thecreativestore.co.nz, or call The Creative Store on (09) 365 1077 for more details.
Visit The Creative Store website www.thecreativestore.co.nz to view all our jobs online.