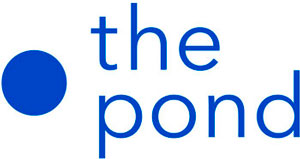 Are you an Intermediate Graphic Designer with a gorgeous design aesthetic? Do you have a passion for all things beautiful? Do you have proven experience in the complex world of FMCG retail, specifically in NZ & Australian markets?
On behalf of our client, The Pond Recruitment is looking for a Graphic Designer who is strong conceptually, has strong design skills, and is interested in the world of FMCG retail. We're looking for someone with an interest in working with a brand that is in homes all over New Zealand and Australia.
The ideal candidate will be an enthusiastic and driven Designer who works well in a dynamic team and thrives in a fast-paced environment. You'll have a thirst to learn and push your own, and the brands' creative boundaries. You will be a strong conceptual thinker and skilled on the design tools, all wrapped up in a great work ethic and winning attitude.
Day-to-day you will be responsible for creating and developing print, digital and social media content, and contributing to the overall creative development of the brand. You will be strong in typography, layout, and production and confident in developing brand tone of voice.
This role is an awesome career opportunity for a Graphic Designer looking to join a company with big growth plans in years to come? APPLY TODAY!
The breakdown:
We are looking for a Graphic Designer experienced in:
Minimum 3 years' experience in a Graphic Design role
Candidates with both in-house or agency experience welcome
Some key responsibilities are:
Development of creative concepts for brand communications, including advertising, direct marketing, promotions, retail and outdoor.
Design skills across graphic design, typography, illustration, layout, and print production
Maintain awareness of core product offerings and related product trends.
Strong conceptual ability with interesting, fresh ideas
Confident in adhering to and developing brand tone of voice/brand messaging
Experience across digital – EDMS & Digital Banners
Create digital posts, banners and icons for use across the company's social platforms
Are you someone who is…
Innovative and always wanting to share new ideas
Focused and has great attention to detail
Innovative and creative
Positive attitude, friendly and motivated
Upbeat and solution-orientated 
The reward:
$70k – $75k per annum + KiwiSaver
Work with a talented, ambitious, and engaging team
Rosedale head office
Mandatory requirements:
Minimum 3 years of relevant experience
Previous in-house or agency experience preferred
Due to current border restrictions, we are only able to accept applications from people entitled to work in, and currently residing in New Zealand
Apply today:
If this role sounds like you then apply online, or e-mail taylah@thepond.co.nz with a brief summary of why you may be interested in this position & a copy of your CV and Portfolio.

About The Pond:
The Pond is committed to becoming New Zealand's number one specialist recruiter in the Digital & Tech, Creative & Design, and Marketing & Sales sectors. We focus on finding the best candidates in the local and overseas market, that last the distance and help transform our clients' businesses. Established in 2006, The Pond is driven by a dedicated team of experienced recruiters and support team who get results for clients daily. Our audited placement average is 4.6 years, so the people we place do stick.