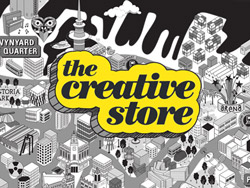 This is an amazing opportunity for a senior level lead UX designer to join this well-funded start-up, who are on a roll.  This company is in growth mode, with funding secure they are ready to make a key hire, where you will join their team based in Takapuna, Auckland.
You will love the passion of a start-up, and are a completely autonomous, self-starter. It is paramount to this role that you have the right attitude. You will be excited at the opportunity and ready to jump in and see this SAAS based software launched. 
Our client is looking for a strong lead to help establish the UX and design practice.  This is a fantastic product ripe for research-informed refinement.  You will also be working on a greenfields app, with a mobile app on the horizon.  Our client's mission is for their apps to be even more beautiful and leave their users with even better vibes.
You will be involved in every aspect of the product user experience, starting with researching the market and learning from competitors – to defining MVP's, creating or collaborating on initial UI designs, gathering feedback from end users via analytics tools and user research groups.  Using this feedback to keep the client one step ahead. 
As they grow, this role will have other designers reporting into you – you will mentor and delegate designs tasks to.  You will have a strong design background – you will initially be doing plenty of hands on design work. You will have input into the product strategy at the highest level of the business, including being invited to quarterly exec meetings, and ensuring the user's voice is always present.
If you are a highly engaged, customer focussed UX / Product designer, with confident skills using Adobe CC, Sketch and Figma or Invision.  HTML and CC a bonus – this is the perfect opportunity for you.
Send your CV and work to Hana Chadwick at The Creative Store, email Hana@thecreativestore.co.nz, or call The Creative Store on (09) 365 1077 for more details.
Visit The Creative Store website www.thecreativestore.co.nz to view all our jobs online.