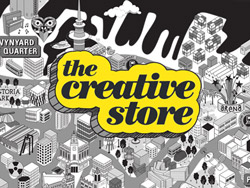 Have you been waiting to join a major brand design agency power house and show-off your impressive senior mac op skills and premium retouching skills?  Then this is the opportunity you have been waiting for. 
You will get exposure to crafted designs across some of New Zealand's most innovative and exciting brand identities, packaging projects, rebrands and brand vision documents. You will excel with Photoshop and high-end retouching -you will be the go-to image person in the agency including working with motion stills. You will also work on annual reports and corporate communications; with meticulous long form document experience prevalent in your portfolio.
Located in central Auckland – you will join a bustling studio team of four and support a design team of 15 working on some of the most innovative design projects.  While there are processes and systems in place it is essential you are a self-manager driving projects through the studio and challenging yourself.
You will be an upbeat, positive person, and happy to get stuck in and own your projects, taking immense pride in the end result of your work and that of the wider team. You will be involved in the first briefs with designers through to discussing the finishes with printers, and are driven to produce award winning work.
You will have 5+ years' experience as a finished artist in some well known agencies with ample commercial experience. Interest in creating renders and working in 3D applications a plus.
If you are a brand driven senior mac-op / artworker and keen to specialise in annual reports, and would love to join one of New Zealand's best agencies – send your CV and work to Hana Chadwick at The Creative Store, email Hana@thecreativestore.co.nz or call The Creative Store on (09) 365 1077 for further information. Reference Job: 3059.
Visit The Creative Store website www.thecreativestore.co.nz to view all our jobs online.