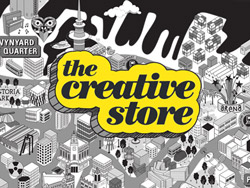 FREELANCE – We have a wide range of freelance and contract roles available for immediate start. These are Junior, Intermediate & Senior level. Ranging from 1 day to 3 – 6 month contracts – offering you flexibility to pick and choose when you want to work. You have the option to invoice or to have your paye done for you. Easy As. 
We have exciting freelance briefs come through that require experienced Mac Ops / Artworkers / Graphic Designers.
Calling out to all Mac Ops / Artworkers / Graphic Designers who are keen to be involved in new projects across both agencies and in-house clients. You will thrive in fast paced environments, can pick tasks up quickly and run with it.
You will have excellent relevant Creative Cloud skills, have prior experience and be reliable.
The work will range across all mediums throughout print and digital. 
If you are positive, a team player, collaborative and have a high attention to detail, with great organisational skills – get in touch.
When applying, send your CV and Work.
Send your CV and work to Jade Sumner at The Creative Store, email jade@thecreativestore.co.nz or call The Creative Store on (09) 365 1077 for further information.
Visit The Creative Store website www.thecreativestore.co.nz to view all our jobs online.