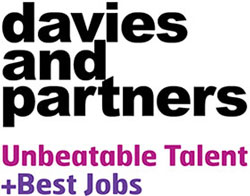 Exciting futuristic company
Dynamic role
Huge growth opportunities
Wow! This opportunity is not only exciting, it also offers endless growth potential for a talented, ambitious Account Executive/Account Manager or Marketing Assistant  – the role is dynamic, fast moving and has loads of variety.  If you are seeking a multifaceted role with heaps of opportunity to work on a range of exciting projects – this is it!
Work in a company that is leading the world in its vision and services, whilst working alongside a seasoned marketing professional
Experience in managing digital/social projects will be essential, as is the ability to work across a broad spectrum of integrated marketing projects.
If you  are keen to learn from the best, get involved in some exciting/futuristic projects  this role has it all! You will need to have strong project management skills, a desire to learn and a passion to be involved in doing great work.  The opportunities to grow are endless and there is a guaranteed pathway for future promotions.  If you are ambitious, smart and want to really turbo charge your career – call us!
---