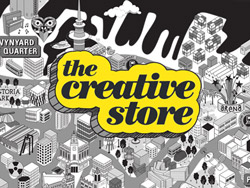 Are you a Marketing Manager with 5 + years' of experience who has worked with fashion, lifestyle, and beauty brands?
Are you equally strong on driving growth strategy as you are with creative content and campaign ideation?
The Marketing Manager is an exciting new hire for this growing hair and beauty brand based in Melbourne. The set-up of this business is that it is fully remote working, therefore they are open to NZ applicants. 
This role works directly with the founders / partners and a small but well-formed cross functional team to build and execute growth strategies to support growth targets. In a thoroughly modern way of working, the team is international with flexible and remote working style – therefore you are working completely from home in this role.
As the Marketing Manager your responsibilities include:
Owning the overarching marketing strategy, helping to define KPIs and deliver against growth targets
Develop, execute and optimise user acquisition and engagement campaigns
Content strategy, production, and creation (campaigns, photoshoots, marketing collateral)
Social media strategy and management (Instagram, YouTube, Facebook, TikTok and Pinterest)
Managing digital marketing – SEO/ SEM/ email/ affiliate marketing
Influencer marketing and content partnerships
Reporting and Analytics
Team building and management
Strategy for launch and growth in international markets
This is a busy role, with ample opportunity to make a massive impact – as such you will have a clear understanding of the fashion / beauty industry and at least 5 years in marketing. You will ideally have experience in a small-medium business with ambitious growth, as you will need cope well managing and executing across all elements of the marketing plan.
If you are a marketer with confidence in the beauty space and a love of being hands on in a fast-moving business – then this is a hugely exciting opportunity. 
Send your CV to Ginnaya Turner at The Creative Store – email ginnaya@thecreativestore.co.nz, or call Ginnaya at The Creative Store on (09) 365 1077 for more details. Reference #27476.
Visit The Creative Store website www.thecreativestore.co.nz to view all our jobs online.