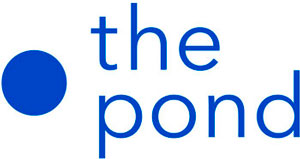 Ready to transfer all your marketing experience into a growing NZ tech company set for regional growth? Do you get a kick out of leading key projects? Are you looking for a challenge and a role with more autonomy?
Our client, an established tech company, is looking for an "Action Marketer" who can focus on six main functions within the company – Creative Content Creation, Tech Product Marketing, Event Management, Trade Marketing, PR, and a small amount of digital marketing.
The ideal candidate will be responsible for working closely with the Head of Marketing, Sales, and Tech Product teams to execute the year-round marketing roadmap. They will implement go-to-market projects designed to drive demand and lead generation for the sales team and use of the new technology across NZ, AUS, and new international markets.
Day-to-day you will be responsible for executing pure marketing projects (small to large, tactical to strategic), leading new tech product releases, coordinating and maintaining lead generation support, analyse campaigns, creating impactful creative content, and running industry and virtual events.
The right candidate will be smart, and action-driven with innovative technology acumen. You will be able to understand the challenges that come with a growing business or a mature start-up heading into scale-up mode, and strategically manage projects with that in mind.
The South Islands' best Action Marketer will have the energy and business acumen to work alongside a dynamic sales team, take direction from the Head of Marketing and understand the growth plan.
Sounds like you? Apply Today!
The Breakdown
We are looking for an experienced professional with…
Min 8+ years' Marketing experience
SaaS or Tech product marketing expertise is a bonus
Some key responsibilities are…
Create and develop multi-channel marketing strategies focused on growth
Execute and manage lead generation through established channels while identifying opportunities for improvement
Manage and maintain external PR, Web Development, Media, and Design agency relationships
Work with sales team members to create outbound marketing initiatives
You'll be an expert in leveraging product features to generate resources that will ultimately generate leads and educate their new and existing customers.
Manage Public Relations & Sponsorship marketing activities
Create thoughtful content pieces
Collaborate effectively with a wider digital team, providing actionable insights and recommendations on activity
Are you someone who is…
Positive, vibrant, and engaging?
Career-focused, driven, and tenacious character?
Teachable, curious, and self-motivated?
Personable and graceful?
Upbeat, fun to have around the office? 
The reward
Salary of $110k – $120k + Kiwi Saver
Flexible working
Computer and phone packages
No issues with office parking
Mandatory requirements
Relevant tertiary qualification
Due to current border restrictions, you must have the right to work and live in NZ and currently reside here.
Apply today
If this role sounds like you, apply today or e-mail leighton@thepond.co.nz with a brief summary of why you may be interested in this position.
About The Pond
The Pond is committed to becoming New Zealand's number one specialist recruiter in the Digital & Tech, Creative & Design, and Marketing & Sales sectors. We focus on finding the best candidates in the local and overseas market, that last the distance and help transform our clients' businesses. Established in 2006, The Pond is driven by a dedicated team of experienced recruiters and support team who get results for clients daily. Our audited placement average is 4.6 years, so the people we place do stick.