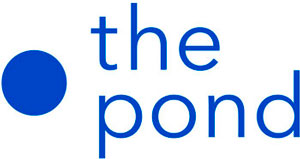 Are you a senior marketer looking for a big challenge? See yourself becoming a Marketing Director in two years, leading your new team? Ready to advise on all things B2B marketing at a progressive insurance product provider?
Or maybe you're looking for a step up in your marketing career, and want to take charge of something new with big plans? Are you wanting to do more planning and strategy?
On behalf of our Auckland-based client who specialises in the new and innovative cyber and technology liability space, we're looking for a Marketing Manager to lead their APAC marketing and help build a team.
The Marketing Manager will take charge and create the new marketing direction from scratch; creating and driving new strategies for the NZ, Australia & Singapore markets and work closely with the senior leadership team. It'll be a fast-paced role encompassing brand work, sales support, content, and direct communications with their B2B audience. You'll also be responsible for creating and developing partnership programs, brand associations, and events to promote and align the brand at the highest level. You will also have the opportunity to hire and grow marketing teams both here and abroad.
This exciting role will suit someone with strong commercial experience in professional services and diverse background in 360-degree marketing. If you're passionate about working across a broad scope of marketing activity as well as enjoy product marketing, then this may be the role for you!
Are you looking to take more ownership in your role, and join a company with big growth plans in years to come? If this sounds like you, then APPLY TODAY!
The breakdown
We are looking for a Marketing Manager experienced in:
Minimum of 8 years' marketing experience
Professional Services Experience (Banking, Insurance, Finance, Tech is a bonus)
Expertise in B2B Marketing helpful
Proven experience leading…
The Strategic direction of marketing function
The year-long marketing plans
B2B product marketing
The brand, PR, events and sponsorship activities
Expertise in other areas including… 
Create and develop marketing strategies
Identify new trends and develop insights to improve customer communications and engagement
Work with a sales network to create sales support material
Manage and implement multi-channel B2B campaigns e.g. Email Marketing, SEO/ SEM Digital Marketing, Social Media etc.
Manage Public Relations & Sponsorship marketing activities
Manage and deliver a year-long events calendar
Budgeting and planning marketing spend
Basic HR duties including hiring new team members
Present weekly, monthly, and quarterly performance reporting/results
Building and managing dynamic relationships with external agencies and suppliers
Work closely with senior management
Are you also someone who is…
Career-focused, and on the way up?
Positive, vibrant, and engaging?
Confident, driven risk-taker?
Upbeat, fun to have around the office?
The reward
Salary of $120,000 – $130,000 per annum
Employee Health Insurance
WFH policies
Gym membership
In summary
This is a pivotal career opportunity within a well-established APAC Insurance company. This role offers the opportunity to lead and grow the marketing function within a company on the go, where your contribution and results will be fully recognised.
Apply today
Due to current border restrictions, we are only able to accept applications from people entitled to work in, and currently residing in New Zealand.
If this role sounds like you, apply today with a brief summary of why you may be interested in this position to Leighton at leighton@thepond.co.nz or Bella at bella@thepond.co.nz. Or contact The Pond's Recruitment Director, Leighton Howl, for a confidential chat on 021 702 573.
About The Pond
The Pond is committed to becoming New Zealand's number one specialist recruiter in the Digital & Tech, Creative & Design, and Marketing & Sales sectors. We focus on finding the best candidates in the local and overseas market, that last the distance and help transform our clients' businesses. Established in 2006, The Pond is driven by a dedicated team of experienced recruiters and support team who get results for clients daily. Our audited placement average is 4.4 years, so the people we place do stick.