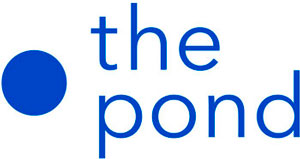 The role requires a very confident communicator and a motivated self-starter with strong administration skills, industry nous and some basic digital marketing experience.
The ideal person is a natural ambassador, front person with energy who may have worked in an agency or creative or digital environment and is looking for a career change. Someone excited by meeting new people daily, with true talent in their field while helping them progress in their careers.
This is a newly established role that is key within The Pond business and its future growth plans and would suit someone looking at a career move into HR, Recruitment or People management. The person (AKA activator) will work closely with a team of six talent agents helping drive and administer top talent acquisition and retention strategies, talent and candidate services, some marketing and other initiatives associated with attracting and retaining the most premium talent residing or moving to New Zealand.
Day to day tasks fall into a four key areas:
1. Talent & Candidate Ambassador
Procuring the various Top Talent who register weekly.
Audit and review talent daily and enter their details into an internal system.
Run weekly WIP's with the senior recruitment agents
Book interviews
Sell the internal 360-degree representation offering to Top Talent
Manage contracts, tax awareness, payment info for freelancers and contractors
Identify gold star prospects through weekly registrations and vetting
Research and manage candidate information, portfolios, CV's and building candidate profiles
Present new prospects to The Pond Talent Agents
2. Talent & Candidate Acquisition & Retention
Run online acquisition practice, drawing in the best talent into the business.
Run live retention activities with the 250 Live represented freelance contractors
Present & sell The Pond model as the first contact point in the industry
Attending industry events, meet ups, gatherings
Writing articles on key talent topics
3. E-mail, Database & Website Marketing
Manage, build and segment weekly EDMs for "hero" talent 3 times a week
Strategise the pitch for each "hero" talent along with key sell points
Brief a writer on talent angles and ideas
Secure assets before delivery (photos and cross sell talent)
Segment campaigns according to candidate and client relevance.
Compose a detailed report of each campaign following delivery.
Working with new creative talent, liaising with and assisting them with their profiles on thepond.net
Managing and uploading new content to the website – articles, graphics, and blog posts
4. Basic Office Admin
Managing suppliers
Assist with online shopping, stationary, collecting post, organising couriers, office management
Managing IT, phone & server systems and suppliers
Assisting in organising companies' internal social activities, events and attendees
Essential Experience
Solid administration skills
Computer literate – Mac only please!
Proficient with MS Office, Word, Xcel & Keynote a bonus.
Experience with web-based content management systems
Experience with databases
Some Adobe Photoshop & In-Design (helpful)
Qualifications
A degree or other tertiary level qualification (preferred)
The Package
Performance bonus structure
Fortnightly pay cycle
Pathway to being a recruitment agent (if desired)
New mac computer
4.5 day working week (finish 1:30pm Friday)
Attend industry events & networking
Company social calendar
In Summary
If you are looking for something unique then this pivotal role within a high performing company, this maybe your next career step. You will be challenged with achieving targets and helping to grow the business in a fast-paced team of recruitment agents and 100 nationwide clients. For the right person, this role offers the opportunity to grow with the business, financial gain and ultimately make this Hybrid Talent Manager & Ambassador role their own at a premium company on the go.
Apply Today
If this role sounds like you e-mail Recruitment Coordinator Taylah Steerman taylah@thepond.co.nz with a brief summary on why you are perfect for the role or call Taylah directly on 021 089 04432 for a confidential discussion about this opportunity.
About the Pond Recruitment
The Pond is committed to becoming New Zealand's number one specialist recruiter in the Creative & Design, Digital & Tech and Marketing & Media sectors.
We are focused on finding the best talent in the market, that last the distance and help transform our clients' business or brand in the right direction.
Established in 2006, with a central Auckland office, The Pond is driven by a dedicated team of experienced recruiters and talent managers who get results for our clients daily. To support this claim our audited recruitment average is 4.6 years, so the people we find, present and place do stick.