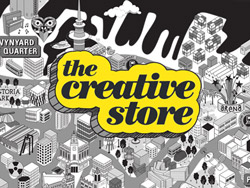 Are you thinking of a move to the regions? We have a fantastic opportunity with Waikato's leading brand, marketing and advertising agency, looking for a Media Director to join their Hamilton based team. 
You will be an experienced senior level Media Planner/Director, who is ready to lead the agency's media options across a range of local and international clients. 
The primary function of the Media Director is to work closely with all agency clients and partners to plan and execute media campaigns, where you will be working alongside the client service team and creative directors to ensure that exception service is delivered. 
This will include receiving and responding to all client briefs and requestions, running all client campaigns, coordinating internal teams, planning and buying media activity and optimising and analysing campaigns to inform future activity. 
Hands on experience with Facebook and Google Ads, Google Analytics and Google Tag Manager is a must. 
This is a lean, nimble team of independently minded creative and marketing professionals. The right person for this team will be hands on with a get it done attitude, and excited to take ownership and grow the agency's media offering. 
If this sounds like the ideal next step in your career, we would love to hear from you.
Send your CV to Ginnaya Turner at The Creative Store, email Ginnaya@thecreativestore.co.nz, or call The Creative Store on (09) 365 1077 for more details.
Visit The Creative Store website www.thecreativestore.co.nz to view all our jobs online.