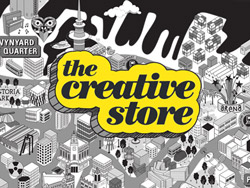 Our client is a well established boutique agency, at the forefront of the talent attraction and candidate engagement industry, and is recognised for its blend of innovation, foresight, and vision; supported by expertise, technology, and creativity.  With offices around the country, they are looking for a Media Planner / Strategist  to join their team, ideally located in Wellington, however they are open to Auckland or remote options also.
The key function of the Media Planner/ Strategist role is to provide recruitment solutions through best practice marketing to their client base. You will work closely with the creative team to ensure campaigns hit that sweet spot – unconventional creative, delivered across the right channels with the perfect strategy.
With two plus years of media planning / strategist experience you will have experience working with various advertising channels – Facebook, Instagram, Google Ads, able to oversee strategic planning, creation, and delivery of media campaigns for a variety of clients across New Zealand – either employment brand awareness campaigns or specific talent attraction campaigns.
Exposure or understanding of programmatic buying is preferred, as you will be briefing and managing an external agency. With excellent stakeholder management skills you will be able to build strong relationships with their media partners to ensure they are across all new products and negotiating the best possible media buys for clients.
With great WFH options, additional annual leave and sick leave, and a quarterly bonus structure, allowing you to reap the rewards of your work, this is a super package to top off a super role. 
Send your CV to Ginnaya Turner at The Creative Store, email Ginnaya@thecreativestore.co.nz, or call The Creative Store on (09) 365 1077 for more details.
Visit The Creative Store website www.thecreativestore.co.nz to view all our jobs online.