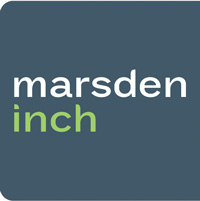 Which media agency still punches way above its weight with 17 Beacons finalists? If you're at the top of your game, you'll know the answer… and you'll want to work there.
This is a great opportunity to work at one of the most awarded agencies per staff capita in the country. The agency is looking for a Business Manager to take day-to-day planning management for a group of home-grown accounts and to staff up as a result of new business gains.
Success breeds success… if you want to grow in the media industry, this is the place to call home. You will be digitally led in strategy thinking across all channels, reporting into the Client Service Director… so huge scope for accelerated learning from some of the best media professionals in NZ.
The role is open in terms of experience and current level of seniority… if you're a 'kick-ass' up and comer, this is the opportunity for you to prove that you're ready for the big time.
So, brush up on the Beacons finalists and tell us who you want to work for… call in before the Beacons make-overs, so your CV is ready to go. And we won't make you interview at 8 am on Friday… unless you're really keen!
Contact Details
Name: Barry Williamson +64 (0)21 984 114
Email: barry@marsdeninch.co.nz
---