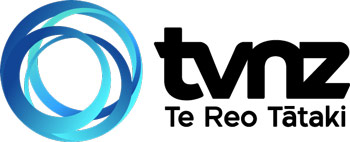 The opportunity – Te tūranga
In this role as the Media Trading Analyst, you will be responsible for trading support and book management reporting for a group of media trading groups. You will be required to support sales team with trading analysis and recommendations for campaign, advertiser and agency trading responses, including:
Estimated historical revenue shares,
Audience, reach and frequency performances,
Background information on individuals and companies,
Historic, current, and future market context
As the analyst you will construct the most compelling trading pitch for sales that positions TVNZ at the top of the value chain whilst delivers positive revenue and share outcomes for TVNZ. Construct negotiation strategies with the sales team that incorporate the structure of the conversations and presentations as much as the content of the pitch itself
What we're looking for – Tā mātou e kimi nei
To be successful in this role, we are looking for the following
Advanced analysis skills – able to provide insight & analysis considering the commercial materiality of information
Good commercial acumen – understanding of the key drivers of the business
Advanced excel skills, preferred experience in Nielsen – Arianna, TV Map
Solves difficult problems through probing and analysis to reach effective solutions.
Working at TVNZ – Te mahi ki Te Reo Tātaki
A vibrant culture where we celebrate our content and our successes, and where we're encouraged to continue learning and growing our careers
A $350 up front allowance to contribute to home office set up expenses.
Comprehensive parental leave – topping up the Government's offering to 6 months at full pay, as well as 6 weeks working at 80% of your normal time at full pay when you return to work, plus 4 week's paid leave and an optional extra 2 week's unpaid for partners.
Lifestyle Leave – the option to buy an extra week or two of leave annually if you want it, to take leave without pay if circumstances allow, or to cash up leave if you've got more than you need.
A $350 annual wellbeing allowance, discounted Southern Cross health insurance, free flu shots, and access to a confidential support, guidance and counselling service.
Superannuation covered – with employee contributions matched up to 5% of salary.
Plus, just announced and coming from July:
Hauora Leave – A bonus 5th week off annually to find your balance and focus on you – whether that's by connecting with whānau, taking time for yourself, or escaping the everyday.
A new Broadband and Mobile benefit offer so you'll be able to work from anywhere and be free to stream and binge watch with no limits.
If you would like to find out more about this amazing opportunity, please feel free to call our Head of Talent Acquisitions, Philly Irvine, mobile 021 564 691, she loves to chat about new careers.
---