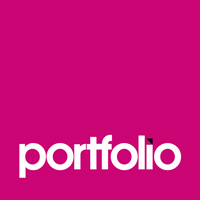 Our client is a growing boutique brand and design agency based in Ponsonby. They are searching for an Account Director with strong design/brand agency experience who can join their team, either on a contract or permanent basis. They are growing and have deadlines looming!
You'll be the primary client service person for the agency, so you'll need the confidence to have in-depth strategic conversations with clients, whilst also being a strong project manager who can manage the detail and output of the work.
You'll need to be highly organised, passionate, motivated and articulate. Clients and projects are varied, so you'll need to have the ability to multi-task across many deadline-driven projects.
If you're a solid design agency suit, please apply here or get in touch with your CV to:carolyn@portfoliorecruitment.co.nz with the reference P3747 Design Account Director.
For more opportunities, connect with us and view all our jobs posted online:
Visit our website: www.portfoliorecruitment.co.nz
Follow us on LinkedIn Portfolio Recruitment
Like us on Facebook: Portfolio Recruitment
Follow us on Twitter: PortfolioNZ
You must be eligible to work in NZ.