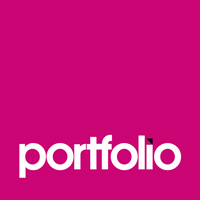 Our client is a large corporate financial services institution based in central Auckland. They have a strong and relaxed culture, and value diversity and innovation.
They are seeking an exceptional Senior UX Designer to contribute to the success of the brand by designing their digital user experience. This will involve strategy, research, testing and low-fi wireframing to outline the desired user experience guided by our customer experience and design principles.
The digital team focus on creating outstanding digital experiences using the principles of design thinking. They understand customer needs through research, analysis and testing using this information to create a simple digital experience. This role will research customer needs, facilitate workshops and provide UX design direction with responsibility for a section of the customer lifecycle.
You'll be required to work within cross functional digital teams and actively contribute to design thinking across the organization, collaborating with stakeholders on UX design feasibility.
Candidates for this role will need experience in a senior UX role (ideally within a financial services environment). You need to have a strong understanding of user experience design, user interface design, design systems, UX research and UX/UI design tools. Experience in agile methodologies is essential, as is a proven track record delivering outstanding digital experiences in a complex environment.
If you fit the criteria outlined above, please send your CV to carolyn@portfoliorecruitment.co.nz referenceP3937 Senior UX Designer
For more opportunities, connect with us and view all our jobs posted online:
Visit our website: www.portfoliorecruitment.co.nz
Follow us on LinkedIn Portfolio Recruitment
Like us on Facebook: Portfolio Recruitment
Follow us on Twitter: PortfolioNZ
You must be eligible to work in NZ