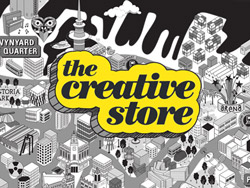 With a mission 'to create what's current', our client prides themselves on taking an alternative approach to their competitors.  By doing this, they are forging original and compelling content. They are looking for an experienced Account Director for a 12month fixed term maternity cover contract commencing from May.
You will play a hands-on role within their busy team, helping to drive campaign planning and leading and managing the team to ensure the successful delivery of client work. The Account Director will be a key contact and trusted adviser for clients, responsible for providing senior counsel with a particular focus on strategical direction and response approach.
Key responsibilities in this role include:
Being the senior lead on a number of high-profile accounts and client needs and requirements are met at all times.

 

Producing work that is of the highest standard at all times.

 

Providing strategic guidance and high-level implementation on client work as well as for the business incorporating new initiatives and best practice.

 

Managing a team of SAMs, AMs and AEs including reviewing work and providing guidance and feedback. Identifying potential issues and be proactive in problem solving.

 

Assisting with new business. Managing all client budgets and monthly disbursements. Copywriting and edit media materials and presentations.

 
You will be a superior negotiator and communicator, have solid PR agency experience at an Account Director level, along with a deep understanding of client needs and strategic direction and you will be an accomplished networker. 
This is an exciting opportunity to join an out of the box agency who do things differently. 
Send your CV to Ginnaya Turner at The Creative Store, email Ginnaya@thecreativestore.co.nz, or call The Creative Store on (09) 365 1077 for more details. Ref: 21360.
Visit The Creative Store website www.thecreativestore.co.nz to view all our jobs online.