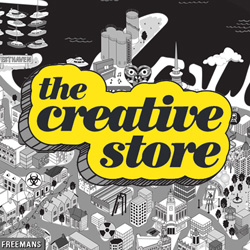 Are you looking for a Product Design Director role, and would love to work at the world's largest digital agency, where you will lead the product design team across some of the most exciting and impactful design work in Aotearoa today?
Our client brings together designers, strategists and creatives, reimagining business through purpose and experience.
Job Description:
As a Product Design Director, your mission is simple: you ship astonishing product in market thanks to creating a thriving design culture and product mindset that priorities impact for clients, champions innovation that drives outcomes and make everyone around you a product design shining star.  You will be responsible for leading multidisciplinary teams to produce quality design work for their clients, both in Aotearoa and Australia.
You will also establish processes, estimate level of effort, sell projects, and work with other Directors across ANZ and APAC to facilitate knowledge sharing.
You are not only a product innovator but also a pragmatic thinker. You have years of experience designing, launching, and scaling new ventures from scratch but also delivering large product design within the constraints or experience platforms.
Design Directors here drive creativity, craft, and innovation at all levels. The Design Leadership invests itself in strengthening the relationships between the teams, clients, work, and the people who use the products and services every day.
As a Product Design Director, you:
Focus on quality of UX and UI craft by growing practice capability and creating a healthy and innovative product design culture, ensuring each product we deliver is of the highest quality.
Develop the product design team across ANZ and enable the individuals to grow and create meaningful connections with other teams to deliver on the cross-capability product innovation offering.

 

Deeply understand the market and speak to clients and the industry about their content, craft, and trends fluently and convincingly.
Lead design points of view, proposal creation, and relationship management across key clients in studio.
Manage and lead the project team and other product designers, maintain motivation and morale, addressing team performance, and growth.

 

Establish and lead client and account relationships for successful account growth.
How you set yourself apart:
Mastery in multiple areas of expertise including Service Design, Product Design, Graphic Design, Interaction Design, or Content Design.
Highly proactive with exceptional communication and interpersonal skills, high integrity, pragmatism, professionalism, and efficiency.
Proven history of managing cross-functional teams to create a powerful, effective, and coherent design solution.
Excellent leadership skills, problem resolution abilities, and good judgment.
Qualifications & Experience:

12+ years of relevant industry experience; demonstrated experience leading a multidiscipline design practice.
Qualifications or equivalent experience in a design discipline; a master's degree is preferred.
This is a rare role, offering you an opportunity to get exposure to global clients dominating the digital space – if have all the skills required and the product design experience – apply now.
Send your CV and work to Hana Chadwick at The Creative Store – email Hana@thecreativestore.co.nz, or call The Creative Store on (09) 365 1077 for more details.
Visit The Creative Store website www.thecreativestore.co.nz to view all our jobs online.