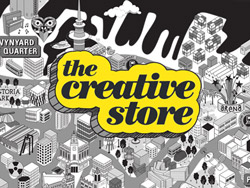 Our client is a central Auckland agency that combines strategy, design and technology to drive the design of amazing user experiences for NZ's most interesting, progressive and complex organisations. They are looking for a Product Manager to join their team, working with highly skilled digital specialists to create and deliver beautiful, accessible, responsive applications and UI solutions. 
As a Product Manager you will have some previous experience as a Digital Producer or Project Manager and be a ninja at getting things done! You will be an integral part of the team working with the client to understand their problems to be solved, through supporting and empowering the team to create and deliver great digital products.
You will have strong organisational skills and a keen sense of how to implement and enhance processes to enable efficiency. You can juggle multiple projects and can plan and prioritise to ensure key delivery milestones are met.
You have been exposed to successfully delivering digital products for clients and have knowledge of and are keen to build out your expertise in the product design and delivery process. You can think strategically, tactically, empathetically, and visually and are excited about solving problems and have knowledge of risk identification and management. You know how to create enthusiasm and momentum and can take direction well and you are also not afraid to share your ideas. 
The right person for this team is passionate about people, from engaging with clients to ensuring the team has what they need to get the job done. You are a natural communicator, have high empathy skills, and enjoy collaborating to solve problems.
If this sounds like your perfect next step – register your interest now. 
Send your CV to Ginnaya Turner at The Creative Store, email Ginnaya@thecreativestore.co.nz, or call The Creative Store on (09) 365 1077 for more details.
Visit The Creative Store website www.thecreativestore.co.nz to view all our jobs online.